On October 10th 2014, the representatives from TeSCA – Telkom Smart Campus, Indonesia visited UIT's campus to discuss about the plan for a possible form of collaboration. 
TeSCA is a self-assessment program to measure the utilization of Information and Communication Technology (ICT) in Indonesian universities using the "ZEN Framework".  TeSCA is initiated by PT Telekomunikasi Indonesia Tbk in collaboration with the Directorate General of Higher Education (Dikti), Ministry of Education, Culture and Technology, the National Communications Council (Detiknas), and the Association of College of Computer Science (Aptikom).
The delegation from TeSCA was led by Prof. Ph.D. Zainal A Hasibuan, TeSCA Stakeholder.
He is also a member of Indonesian ICT Council and a professor from University of Indonesia.  He was accompanied by representatives from top Indonesia's institutions (Gunadharma University and Padjadjaran University) as well as Telkom Company.
TeSCA delegation members were welcomed by Dr. Nguyen Tuan Nam, Head of External Relations Office, Dr. Nguyen Luu Thuy Ngan, Head of Academic Affairs Office, and M.Sc. Nguyen Dinh Khuong, Head of Data Management & Information Technology Office. 
During the meeting, the representatives from both sides had exchanged the ideas and directions of how to use information and communications technology to effectively enable teaching, learning and doing research.
The meeting ended with the expectation to create a fruitful co-operation between UIT, TeSCA and top Indonesian universities in the future.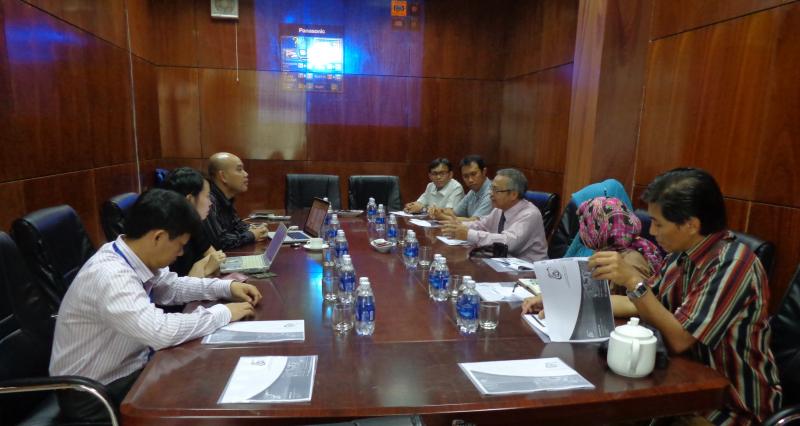 UIT and TeSCA Discussed the Effective Use of ICT in Teaching and Learning.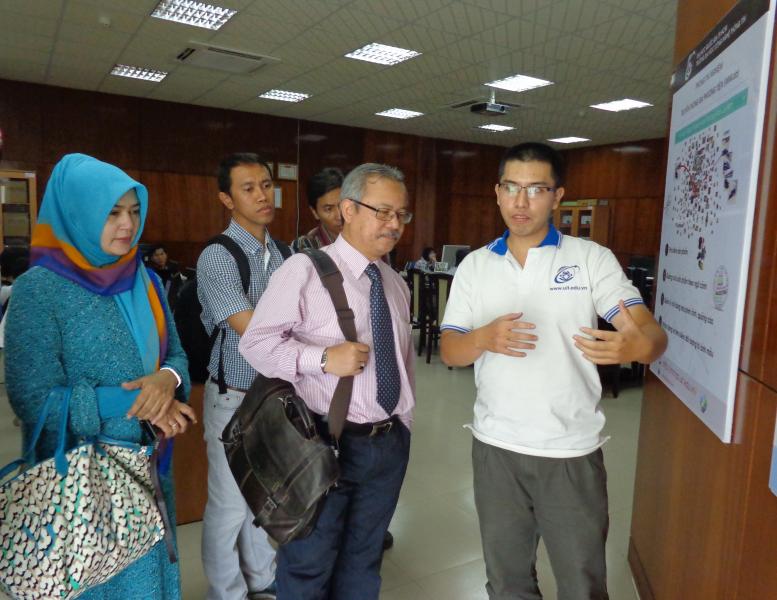 TeSCA Delegation Members Visited the Multimedia Communications Laboratory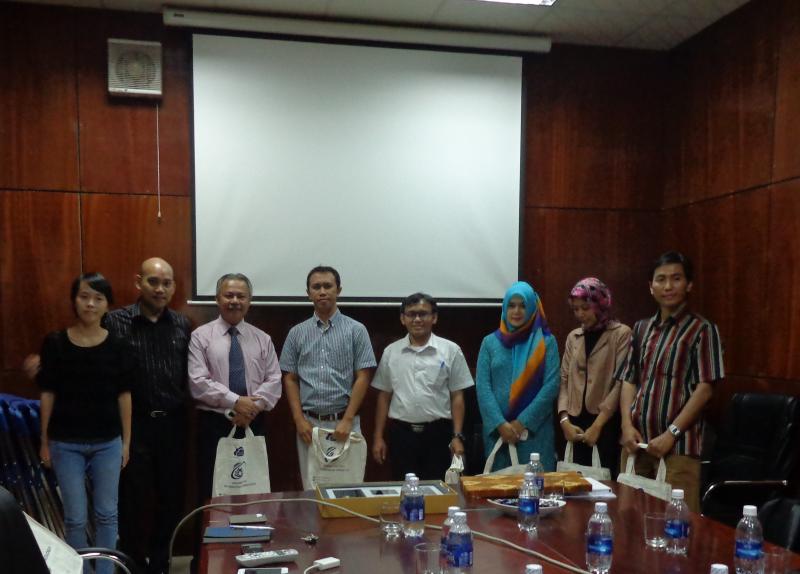 UIT and TeSCA Representatives